Eugen Systems' development team has decided once more to move the release date for its strategy instead of releasing it in two weeks out in late June
Just a month ago, the Eugen Systems Development Team announced that it would have to postpone the release of Steel Division 2. Continuing to a highly-accepted strategy in which the team decided to focus on realism and the postponement of World War II was delayed for the reasons most often stated – additional time for polishing and training experience so that the developer and fans are satisfied. They seem to have misunderstood how much time it takes for it to be notified of a new postponement.
Players had to experience conflicts on the Eastern Battlefield on May 2, but according to the latest decision they will have to wait until June 20 or June 18 if you have made a pre-order and purchased one of the three available Deluxe versions of the game. The announcement on Steam says this will be the last delay, but as it was necessary to upgrade the Army General (a single player campaign) and tactical combat systems that players are currently helping to test in a closed beta.
"Steel Division 2 is the first game we'll be releasing ourselves and we want to give you the best possible experience. It was extremely difficult to decide to postpone the game for the second time and we're sure that some of you will be disappointed, but we are planning to clear up "says Eugen System.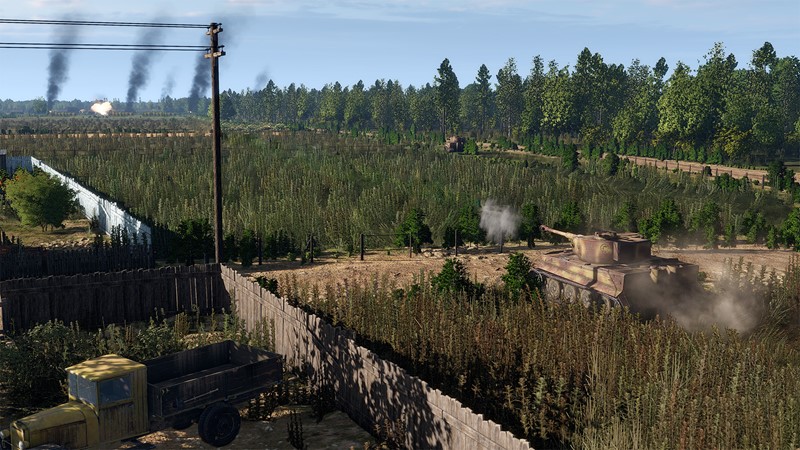 Along with this bad news, there's some better news for the players who made the signups. From today to April 23, you can jump into Beta Phase 3, which includes a bunch of new content for trying out  and testing, including four divisions, Conquest, Closer Combat and Breakthrough modes, three maps, and a five-player cooperative mode. From May 29 until the release of the game, the beta is going to be open all the time, while the team said that everyone meanwhile interested keep track of the Steam page if they want to be up to date with the news.
Steel Division 2 takes place during World War II, more precisely in 1944, in the summer months on the eastern front. The development team prepared 25 maps, some of which are going to be huge, more than 600 historically accurate units, numerous modes, improved mechanics, and embellished graphics. Most of the information can be found at Valve's service, and if you want, you can also visit the official site. We hope that the team will be able to do what they want and will not have to postpone another release for another two months.